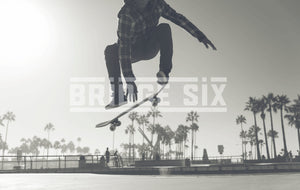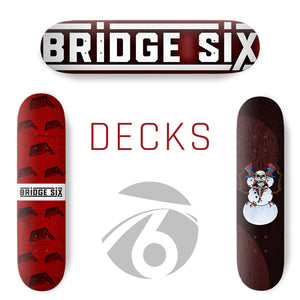 Launch Sale! $10 OFF Decks
Purchase now through Aug. 30 and get $10 off any of the 3 skate decks available. All decks made in the USA.
Subscribe to our newsletter
Upcoming Show news, promotions, new products and sales. Stay Connected with Bridge Six.
Attract Attention • Connect Community • Create Chaos
Truckee, CA and specifically the Quatro Cabin on Bridge 6 of the Truckee River was the paradise of fun growing up. The enjoyment and entertainment of those experiences are what we hope to replicate in our media exports to you. Connect with us as we attempt to grab your attention and create a little chaos with our episodes, movies and podcasts.
Welcome to Bridge 6!